Learn Spanish in Spain, combine your learning vacation with a language course, enjoy a total Spanish language immersion and enjoy all the other treasures Spain has to offer...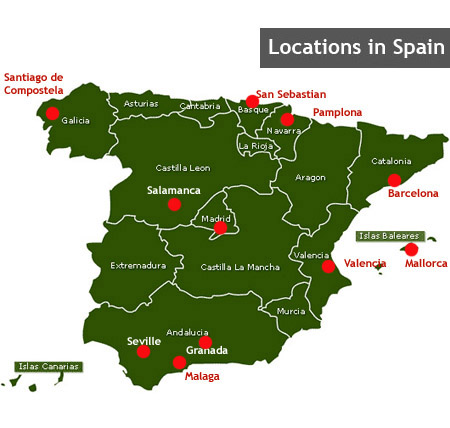 Select below your Spanish language vacation in Spain and the location which is best for you.

Take a quick look at your Spanish options in Spain...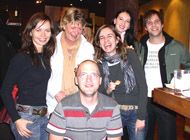 Second largest city in Spain - BARCELONA
Our most popular Spanish Language Vacation destination
Located on the Mediterranean coast with local beaches
Busting city with intricate architecture, art, nightlife & festivals
So much to see & do!
Barcelona language vacation details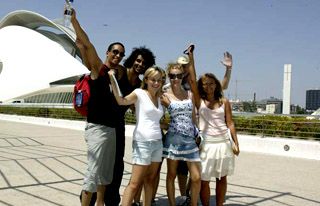 Third largest city in Spain - VALENCIA
Located on the Mediterranean coast with beaches & coves
An exciting nightlife with many clubs and bars
Good climate
Moorish history with markets and various museums!
Valencia language vacation details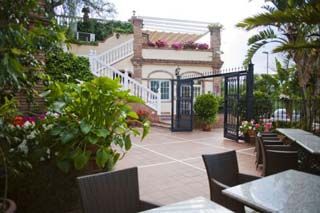 South coast of Spain - MALAGA
Wonderful climate - 320 days of sunshine a year
Located on the Mediterranean coast with local beaches just 2 minutes away
Many historical monuments, Cathedral, the Alcazaba (Moorish Castle)
Local cafes, authentic fish restaurants
Malaga language vacation details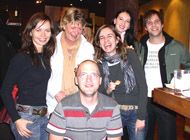 North coast of Spain - SAN SEBASTIAN
Located on the Atlantic coast with local beaches
Picturesque old quarter
Breathtaking scenery, beautiful beaches & mountains
Known for it's great surfing, traditions, musical & cinematic events
San Sebastian language vacation details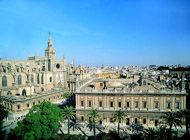 Largest city in Andalusia - SEVILLE
Seville has a Mediterranean climate
Known for Flamenco, the horses, toros, gypsies, matadors, etc
Home to the most prestigious and well-recognized bullfighting rings
Lots of cultural and historical tourism attractions
Seville language vacation details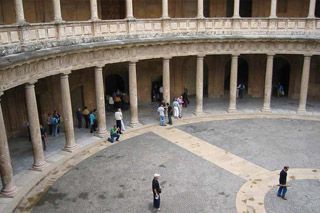 Home of the famous moorish Alhambra - GRANADA
University City, third-largest in Spain
A UNESCO World Heritage Site
Granda offers many parks, gardens and things to see
Located close to Seville, Cordoba & Almeria
Granada language vacation details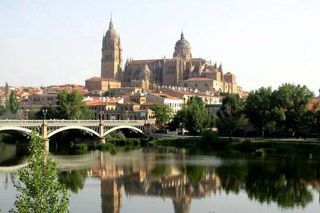 Old University city - SALAMANCA
Home of the world's second oldest university
The city is a UNESCO World Heritage Site
Lively city, Plaza Mayor is the finest square in Spain
Salamanca is a true museum of architecture
Salamanca language vacation details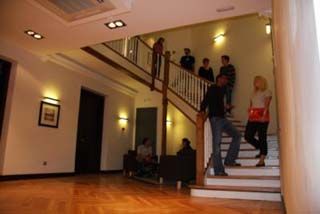 Study in the capital city - MADRID
A truely cosmopolitan & vibrant city
Madrid activities are plentiful & available any time of the day!
Thousands of restaurants and great nightlife
Home to the Prado Museum one of the best museums in the world
Madrid language vacation details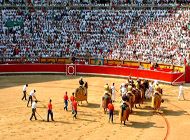 Study in this green city - PAMPLONA
Home to 2 Universities, a population of around 200,000
One of Europe´s greenest cities surrounded by mountains
Famous for the "Running of Bulls" through the streets
Charming city made for walking
Pamplona language vacation details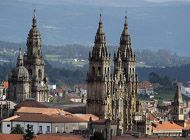 Study in this historic city - SANTIAGO DE COMPOSTELA
A beautiful city with historic value
A UNESCO's World Cultural Heritage site, the city has much to offer
For centuries, the town has been the center of European pilgrimage
After Jerusalem, Rome, Santiago de Compostella is the third most holy city in Christendom
Santiago de Compostela language vacation details




We will give you unbiased help in choosing the right type of language vacation to match your needs and accommodation requirements.
Take a quick look at your Spanish options in Spain...